Tim Hopkins is a stage director, scenographer, film maker and creative director. He also makes projects for opera and the digital realm.
He has directed productions for Opera North, English National Opera, The Royal Opera, Welsh National Opera, Staatsoper Hannover, Bayerische Staatsoper Festspiele, Teatro Dell'Opera Roma, Theatre Basel, Bühnen Graz, Almeida Opera, The Aldeburgh Festival, South Bank Centre, BBC Symphony Orchestra, BBC Proms, Alternative Lyrique Festival Paris, Glimmerglass Festival, Wexford Festival, Dublin Grand Opera, Birmingham Contemporary Music Group, Batignano Opera Festival, English Touring Opera, Sage Gateshead, Channel 4, Aurora Orchestra, London Sinfonietta, London Artists Projects, and others.
These include historic and contemporary repertoire, and, more recently, original projects he has created or made in collaboration, some using new media. He is also commissioned as Creative Director.
In 2001 he was awarded a Nesta Fellowship to consider opera in the light of new technologies; and from 2007 an Arts & Humanities Research Council Fellowship at the Centre for Research in Opera and Music Theatre, University of Sussex. His relationship with Sussex continues part-time through a Research Fellowship in experimental music theatre.
Recent: Empathy Machine, with composer Rob Thomas, Opera in Virtual Reality addressing conflict, (funded by Arts Council England, partners V & A Museum, Glyndebourne, Artists and Engineers, CROMT);  Melancholy Artefacts with Judith Weir, (music / media  performance commemorating closing months of WW1, developed for 1418NOW w Brighton Festival);  Abiding Love, short films of Strauss' Four Last Songs; Encore! (London Sinfonietta 50th Anniversary, SBC) Les Barricades Mystérieuses,  Augmented Reality pieces for the streets of Paris;  Tapestry Project, an installation about how Britain narrates itself with music by Thomas (Bridgepoint Rye); Kagel – Turning Points Direction, performance (London Sinfonietta).
Current: Kleine Wanderung (film, 12 mins) responding to string quartet by composer John Woolrich.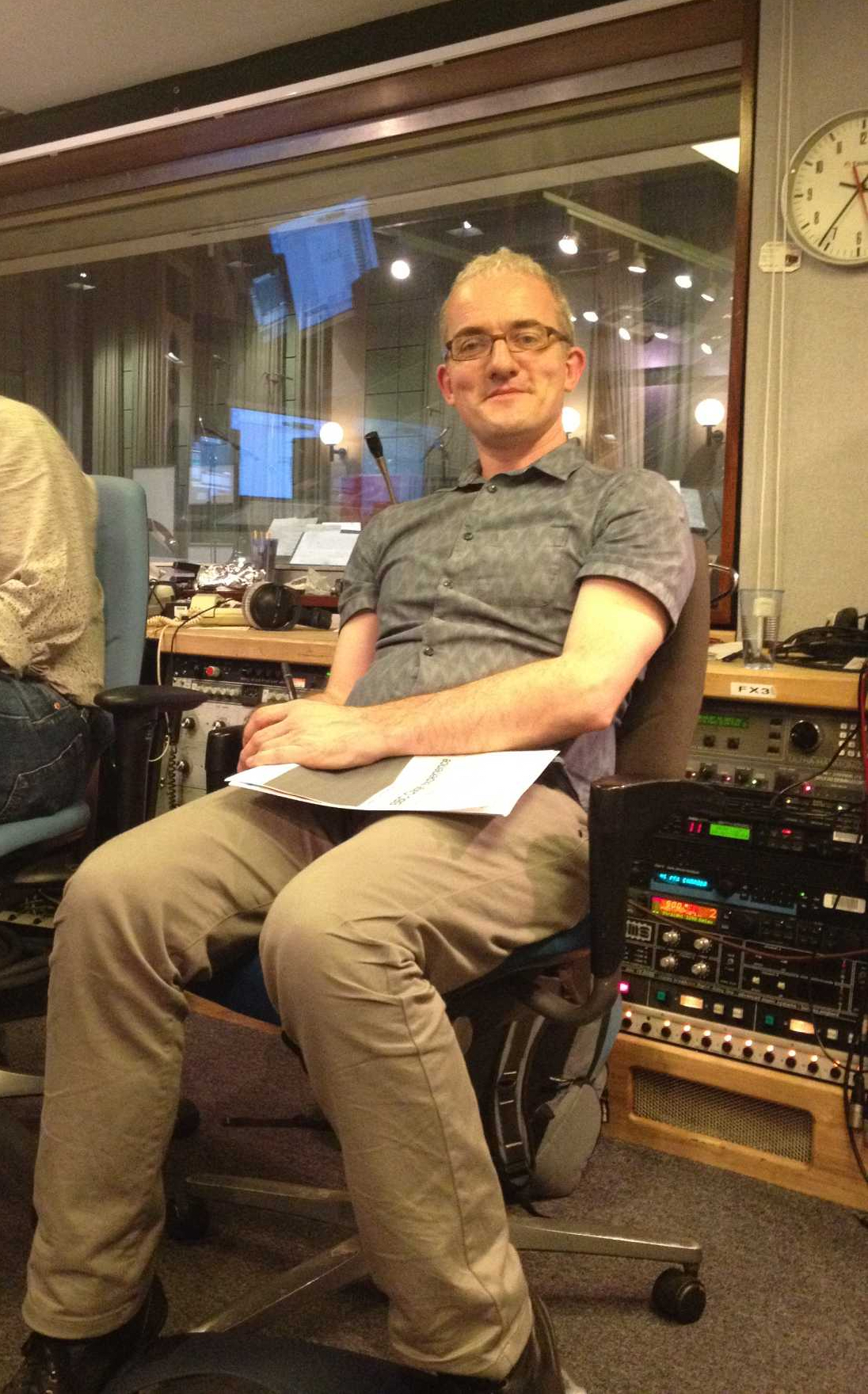 At Maida Vale for Proms Music Walk recordings